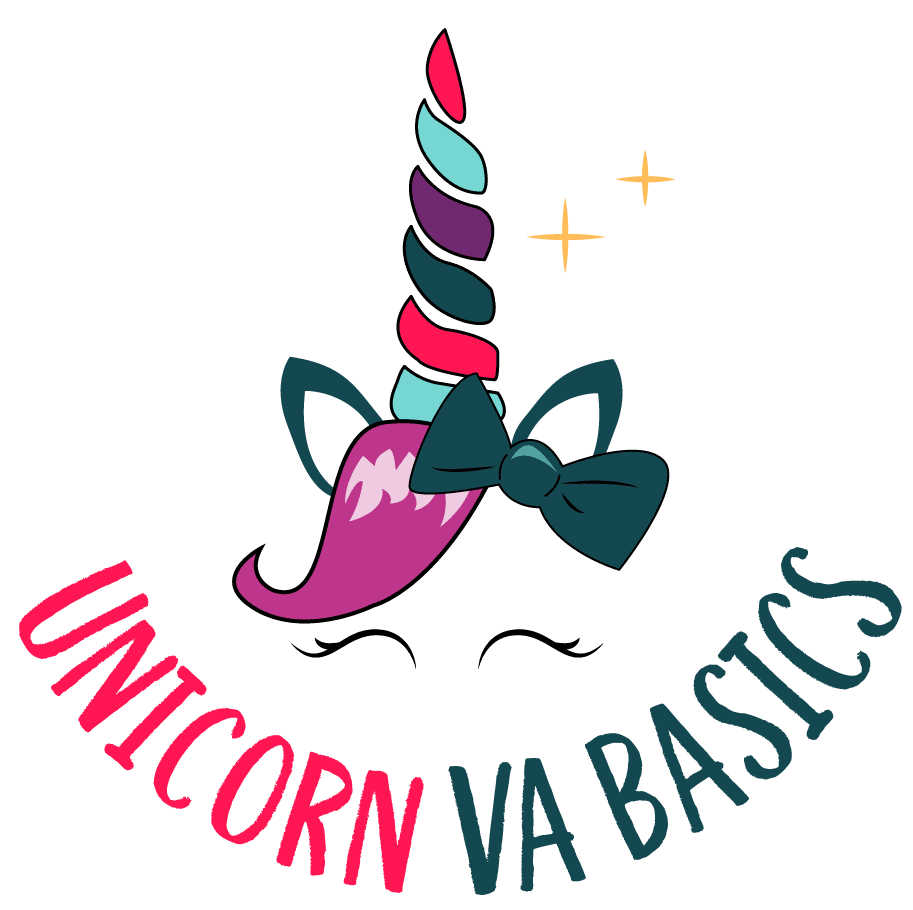 Unicorn VA Basics Pilot Program Now Open!
Know if it's right for you:
· You have been in business for at least six months
· You have a solid vision for what your VA biz is and where you want it to go
· You have had at least 3 clients
· You already know how to onboard clients and have your packages locked down.
Increase client retention & referral rates through communication.
If you sign up before December 11 for this pilot program you'll gets three FREE Unicorn Communication coaching sessions with me. What do you have access to during these sessions?
·      client simulations
·      Tips and tricks to make your relationship jump from work partnership to soulmate client BFFs
·      Ask me anything about your VA business
Would that be helpful? I mean, it's $300 worth of consulting for…um…free! If you already KNOW this self-paced program is for you, click the button below!
Modules:
Finding Your Fit (Mindset & Soulmate Client Deep Dive)
Communication is Key (Onboarding & Setting Expectations)
Getting to Know Your Client (Building Trust & Anticipating Needs)
VA Musts (Segmenting Work & Tracking Needs)
Unicorn Musts (Investing & Recommending)
Scaling (Growing With Clients)
Case Studies:
Setting Boundaries
Firing Clients
Getting Referrals