Raewyn Sangari
Unicorn Virtual Assistant
supporting & connecting female entrepreneurs
I'm a multi-passionate world changer fueled by coffee & #grlpwr
What can I help you with?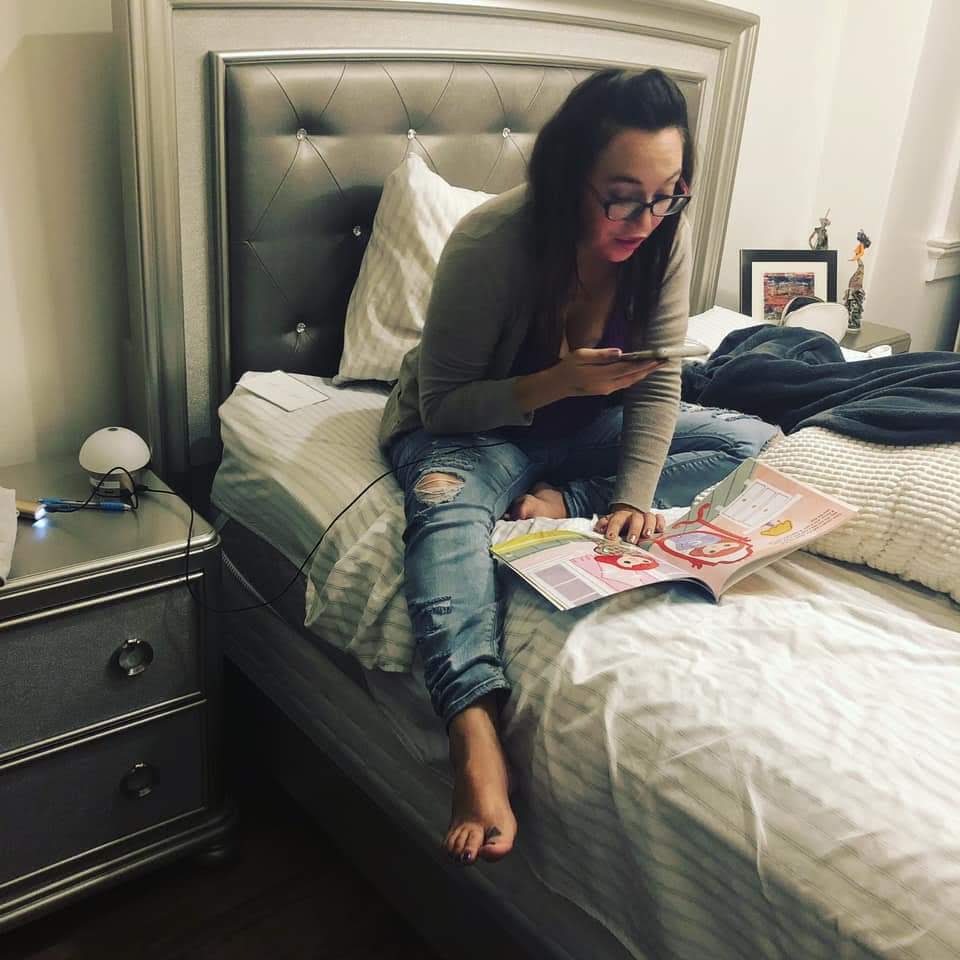 I know so many choices.
When I became an entrepreneur I tried to niche down and found that it just does not work for me! Yes, it is one way to build a thriving business but not the only way. Yes, it can be a problem in labeling myself, but do I really need a label?
The important thing for us multi-passionates to remember is that we can do all we want to do with the right support. Are you looking for community & support? Reach out to me & we can find what best fits your needs! 
Before I had Raewyn on my team, I couldn't scale my business the way I wanted to because I simply didn't have the time or the skill set to get it all done. She is now an integral part of my business because she knows my brand, believes in my mission and complements my own abilities. My business is now growing exponentially because of Raewyn's expertise and support.
Being an entrepreneur while trying to juggle family or other obligations can be difficult and at times a lonely experience. That's why Uplevel Your Sisterhood is awesome. The masterclasses are incredibly helpful in tackling challenges female entrepreneurs face…such as finding time for self-care. The support from Raewyn and the other women in the group has been amazing! It's helped me stay on track and motivated to accomplish more (without getting burnt out). 
Not only are Yvonne and Raewyn SO smart, witty and insightful, but they truly have hearts of gold and it is so fun listening in as they dive deep into discussing a variety of aspects of motherhood and life! You'll love tuning in to listen to these two every week!
A Bit About Me
With soul talks, girl dates and coffee fueling my soul, I am the founder of Shield Sisters Initiative, an online community for female entrepreneurs seeking support on collaboration and on prioritizing self-love and a positive mindset. Vulnerable and strong are two words often used to describe me. I'm raw and real because being something else is not as much fun!
I'm mama bear to a strong-willed Warrior Queen preschooler and an easy-going newborn, and wife to my high school best friend. While self-love and changing the world has always been important to me, I really found my passion and calling in coaching after the birth of my daughter.  As a feminist since childhood, I think that women supporting each other is paramount in life.
For over 10 years, I have mentored girls and women, empowering them to embrace self-love. Through connection and community, our self-love can thrive. When we are supported in our pursuits, we uplevel in every way possible. Through sisterhood, I aim to continually clarify what authenticity and truth mean for creative entrepreneurs.
In addition to community building through Shield Sisters Initiative, I am a unicorn virtual assistant for high vibe heart-centered entrepreneurs, co-host of Two Moms One Podcast, a doTERRA wellness advocate and community manager for Mom Life Collective.
I truly believe that every woman is a strong woman capable of self-love, self-confidence and achieving the goals in the deepest corners of her heart.