Unlock your potential as a unicorn virtual assistant
In this 6-week Live course you will go from a replaceable virtual assistant to a valued collaborator and experience higher client retention and referral rates. The best virtual assistants don't just take on tasks, they collaborate, create and grow.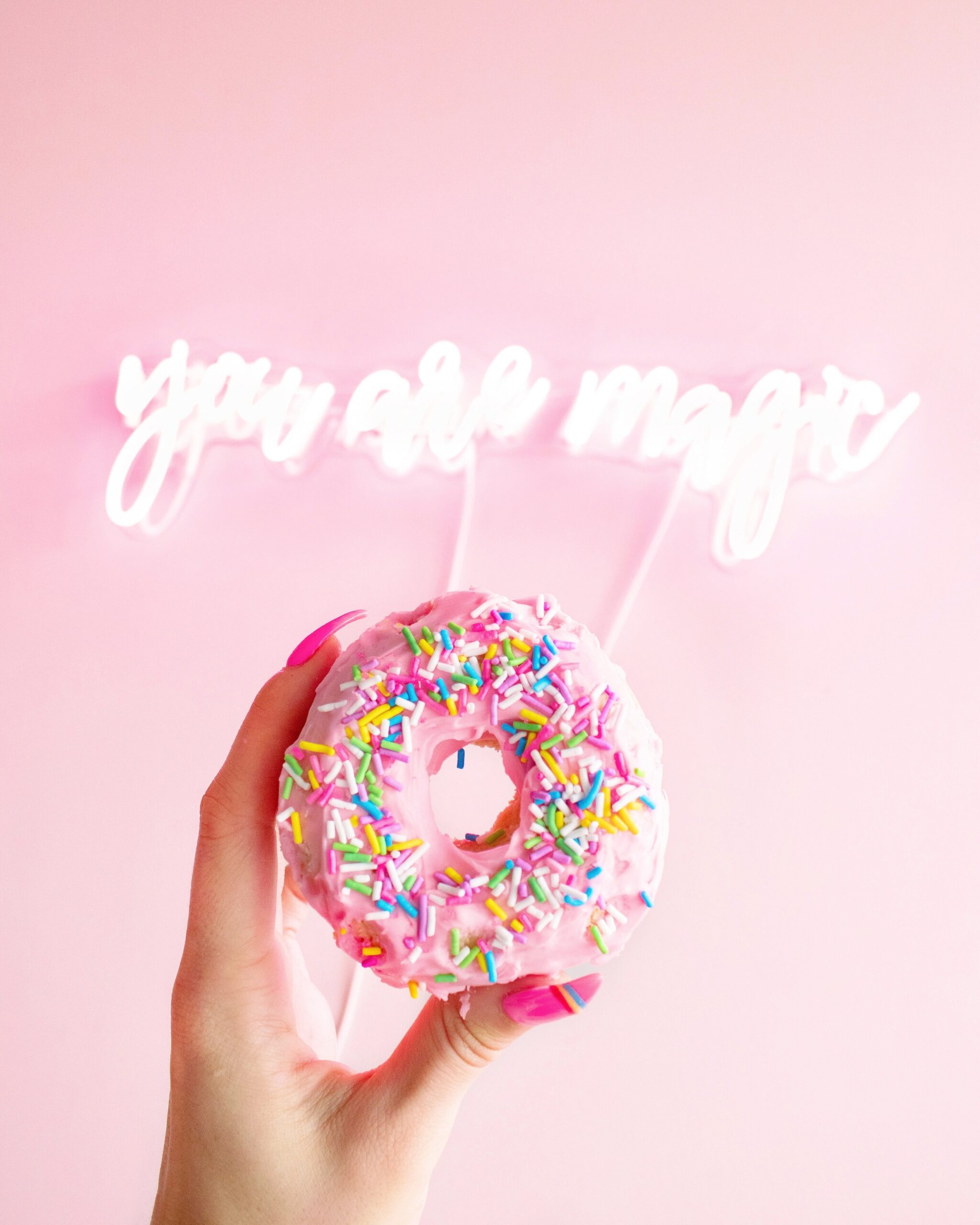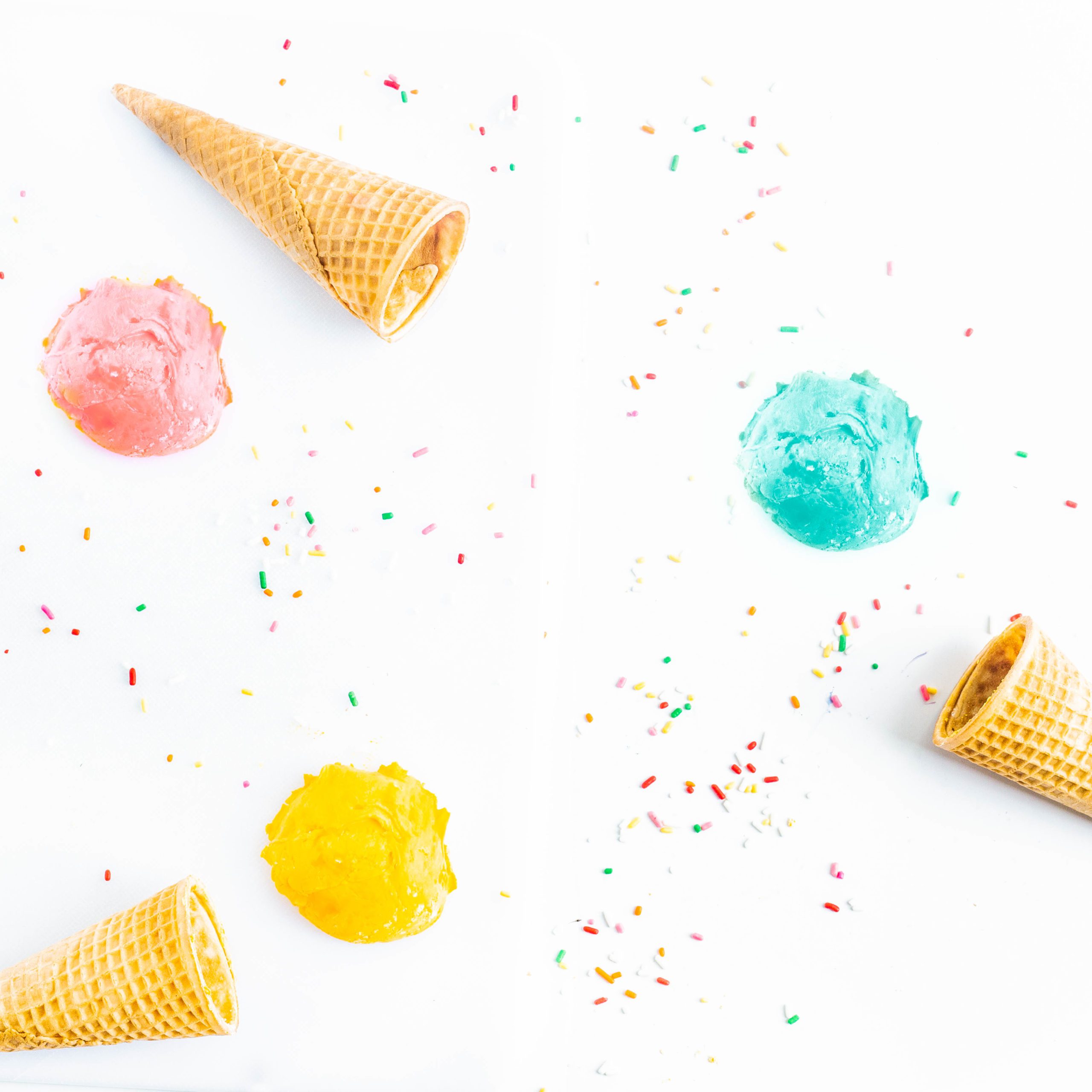 Before I tell you about this program, let's make sure you're the right fit…
Unicorn VA Basics is right for you if you are a motivated virtual assistant ready to put your uniqueness on display. Communication, boundaries and freedom feel within your reach.
 If you are a virtual assistant:
who has been in business for at least 6 months. You have had a few clients – some who stick around and others who didn't continue with you.
who knows deep down you offer something special. Your clients come to you because of your personal magic. It doesn't matter what tasks you take on, they come to you because of you.
who is ready to stop chasing #jobopps to make ends meet. You started your VA business so that you could have freedom, but where is the freedom when you're hustling constantly?

You're in the right place!
Unicorn VA Basics will teach you how to communicate effectively, set boundaries, and change your mindset. You will grow as a virtual assistant, build better client relationships,  communicate your value, and attract higher-paying clients.
A six week experience that brings out the best in virtual assistants and gives them the tools to have their clients come back to them time and time again.
by the end of this program you will have…
"Raewyn is the kind of team member that every solopreneur dreams of: holds your vision in her heart, knows more than you do about the tasks she takes over, and has a "figure-it-out" approach which means I can ask her to do something and she takes it from there, freeing me up to spend time in my zone of genius. She anticipates needs and knows her clients' brands inside and out. Adding her to my team was the best business decision I've made to date."
Unicorn VA Basics is Not Open For Enrollment.
Join the waitlist to be notified when we open again in the spring!

Madalynne Patriarca
Sunshine Virtual Services
"She has changed my VA business immensley and I can say with all certainty, you want Raewyn (the unicorn) in your corner!"
Pam Hodges
Little Learning Moments
"Raewyn is incredibly knowledgeable about being a virtual assistant. She has coached me many times on setting prices, establishing boundaries, and making decisions."
Emily Peng
Virtual Assistant
"Raewyn has coached me through difficult client situations and empowered me to make hard decisions that have resulted in being the decision for me and the growth of my business."
What's included in
Unicorn VA Basics
Module 1: Finding Your Fit
Finding your fit will help you find clients who value your time and are willing to invest in a professional relationship. With the right clients and onboarding processes, you set the foundation for your virtual assistant business.
Module Highlights include…
The Soulmate Client Challenge where you will define your non-negotiables and clearly identify your ideal client.
Discovery call scripts that will set your client relationship up with trust and without miscommunication.
The Communication Style Quiz that will shape your client experience.
The little-known secrets to mentally investing in your client's business that makes you irreplaceable.
Module 2: Communication is Key
Communication is key to a healthy and professional relationship.This module helps you get off on the right foot by teaching you how to manage your client's expectations and set boundaries so that you don't burn out.
Module Highlights include…
Best practices for communicating and honoring time, communication, and other business boundaries.
Templates and support in creating your specific How I Work document and templates for your business.
A group practice session on managing expectations.
Module 3: Your Place on the Team
You're not a virtual machine, completing a task for a company. You're a part of a team. Learn how to navigate that behind the scenes, publicly in your professional profiles, and among other team members. Work more efficiently with professional relationships 
Module Highlights include…
Different ways of tracking all of the information you receive from multiple clients and how to find one that works for you.
How to be a face of your client's business in your professional and personal relationships.
The importance of your place on your client's team and the relationships that are formed with fellow team members. 
Module 4: Achieving Unicorn Status
This is the heart of your Unicorn Virtual Assistant business – it is what sets you apart from a virtual assistant hired on the fly. With your Unicorn Status you will see client retention and referrals and this will be the most in depth module of this course.
Module Highlights include…
Segmenting your clients so that you are able to work with multiple clients without burnout or losing that magic as you stretch between multiple clients.
How to be an invested member of multiple businesses, anticipating and fulfilling future needs of your clients.
The confidence to know what tasks and fields are your zones of genius and how to continue your growth in your skillset without losing the passion for your business.
Building a community of complimentary services and valued referrals.
How to support clients through the turmoil of life crises – both yours and theirs.
Module 5: Scaling as a Solo VA
The most asked question we receive – how can you scale as a virtual assistant without moving into a specialty, OBM or agency role? It is possible to make more than $5,000 a month with a general virtual assistant business.
Module Highlights include…
All things pricing and packaging!
My unique method of retainer pricing called The Rollover Method.
How to grow with your clients – both in your role and in business as a whole.
The importance of strategic partnerships with your clients and how this can scale your business beyond the normal virtual assistant tasks and channels without compromising your preferred business schedule.
Module 6: Unicorn VA Mindset
Mindset is everything and this course wouldn't be complete without working through some mindset blocks. This is the last module not because of its importance, but because it is designed to carry your virtual assistant business through its many changing seasons.
Module Highlights include…
Working through an employee mindset toward a business owner mindset.
My self confidence mini-course called Embracing Your Inner Queen in 5.
More practice and work through the virtual teamwork dynamic.
You Are More Than Just a VA! Mini-Course
Reach your full potential with this mini-course. With curated information specific for virtual assistants, you will create routines, stay motivated with affirmations, find mentorship, and grow in ways that matter.
Pay in Full Bonus: Hot Seat Coaching!
Are you a virtual assistantoverwhelmed by your client relationships and wanting to fix it ASAP? Take control of your business with the hot seat coaching when you pay in full. You will get personalized advice and insight on how to enforce boundaries, raise prices, and deal with any nightmare clients that come your way. This exclusive coaching event will take place the third week of February.
SOLD OUT!! Fast Action Bonus
 I will help you identify strengths and flaws in your client relationships, with the aim to get more from them, negotiate strong boundaries, set reasonable prices (don't let your lack of experience stop you from charging what you deserve!), build confidence so that you feel like a pro inside and out, connect with other VAs in our network and more.
Frequently Asked Questions.
What people asked before signing up for Unicorn VA Basics.
Will this course give me the skills to grow into an OBM or VA Agency?
This course is not a skill-based course, however it will help you learn important strategies and techniques that will continue with you throughout your client-facing career. While I use the terms "virtual assistant" or "VA," any business owner can benefit from an increased awareness of their communication skills, managed expectations, and boundary-setting. Taking these principles with you as your business grows and transforms.
How is this different from the Become a VA Course I took?
Your previous VA courses were integral in setting up your business and learning the skills you need to be a successful virtual assistant business. Unicorn VA Basics takes your knowledge further, increasing your client experience and focusing on your personal professional development. Skills-based courses give you the knowledge you need to be a virtual assistant. Unicorn VA Basics gives you the approach that you need to express the magic that is already within you.
Why does this course focus so much on communication and boundaries?
Communication and boundaries are at the root of ANY successful relationship. If you're struggling with boundaries and communications in your daily life, you're probably also struggling in your biz. However, it's a lot easier to start boundaries, enforce them, and improve communication when it comes to your business than it is to the people you love. Have you ever noticed how managing expectations for children can be such a game changer? It's true for all people. Our brains want to know what to expect and boundaries and communication set that up. 
What are the full details of the money back guarantee?
Customers may request a refund on Unicorn VA Basics within 14 days of the course start date.
The following entitle a customer to a refund:
In order to qualify for a refund you must submit proof that you did the work in the course and it did not work for you.

You must submit ALL of the following items with your request for a refund:

Requirement 1: Complete and attach a filled-out Soulmate Challenge workbook with at least five sentences telling us specifics about your Soulmate Client
Requirement 2: Complete and attach takeaways from the Discovery Call script including two reasonings and solutions as to why this script was not effective.
Requirement 3: Complete and attach your Communication Style Quiz.
Requirement 4: Attach screenshots of two actual group posts (must show publish date within the Refund Period) where you were sharing your How I Work document and other templates you created for your communication.
Requirement 5: Tell us why this course was not a good fit for you and your business needs. What did you expect that you did not get once inside the program?
If the above conditions are not met, Operator reserves the right to reject the refund.
Can you remind me of everything I'm getting when I sign up today?
You will receive access to Unicorn VA Basics, a six-week live course that begins on January 30, 2023. You will receive access to the bonuses, resources, a Facebook Group and group access to Raewyn Sangari's expertise.
You're Ready to Achieve If…
I can't wait for you to join Unicorn VA Basics.
When I first started planning this course in October 2018, it was at the request of several business owners around me. They were always saying, "If only I could clone you!"
But I knew cloning me wasn't the only solution. I knew that what I had to offer wasn't something unique to ONLY me. No, my unicorn magic is something that so many other people possess. And if you don't already possess it, you can learn it. It's not something you're born with, but something that you can achieve with awareness, communication and boundaries.
YOU already have the possibility inside of you, you just need a roadmap to identify it. Let's identify it together.
If you're a virtual assistant who has had a few clients, made a decent amount of money and feel stuck on client retention, Unicorn VA Basics will give you the roadmap to your unicorn client experience.
I know you can do this.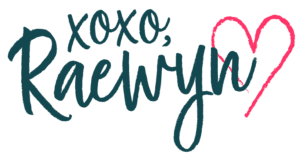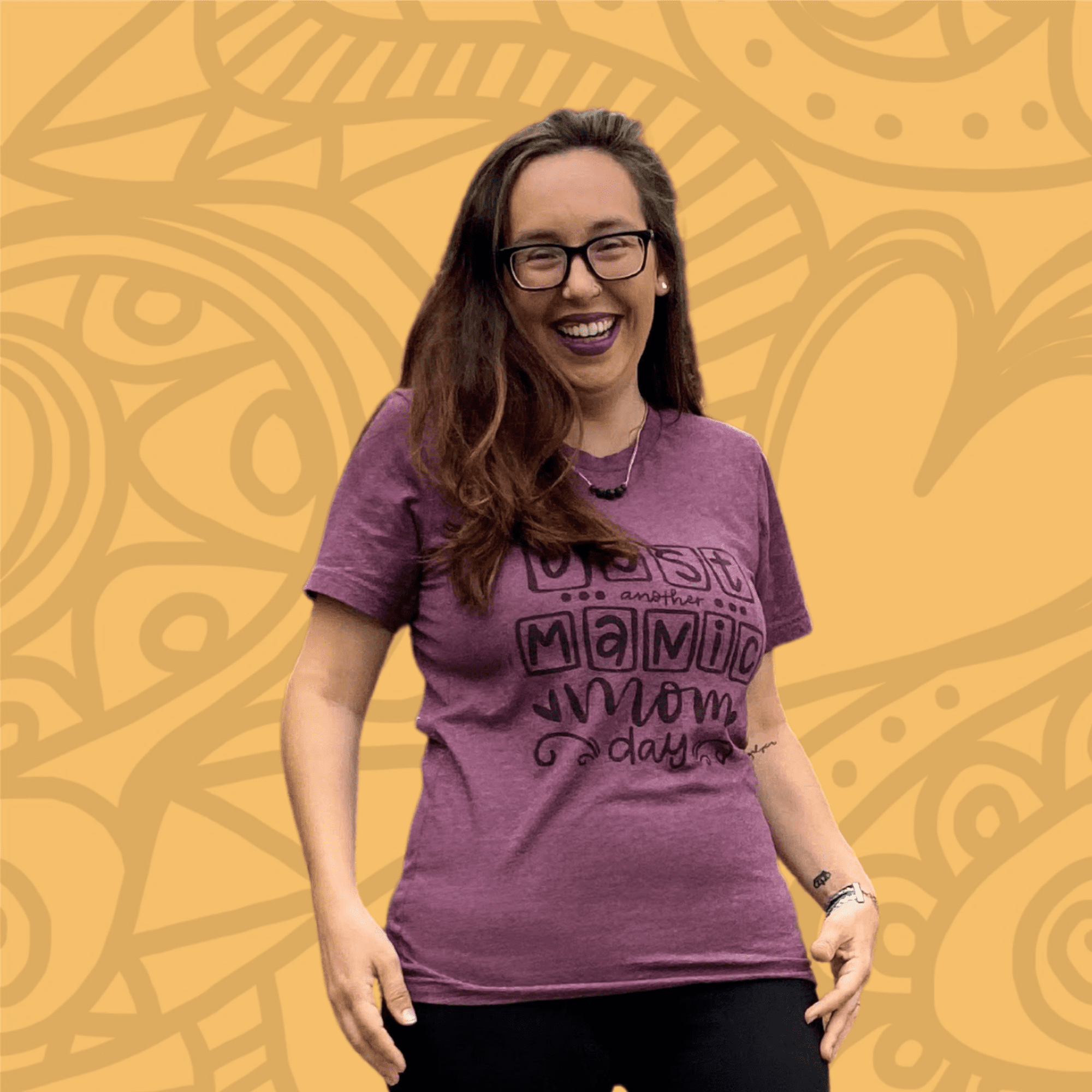 After all you've poured into your business, you're so close to being booked out and this is a risk-free investment. Remember, if after the first 14-days, you feel like the course is not the right fit, you can get a full refund.