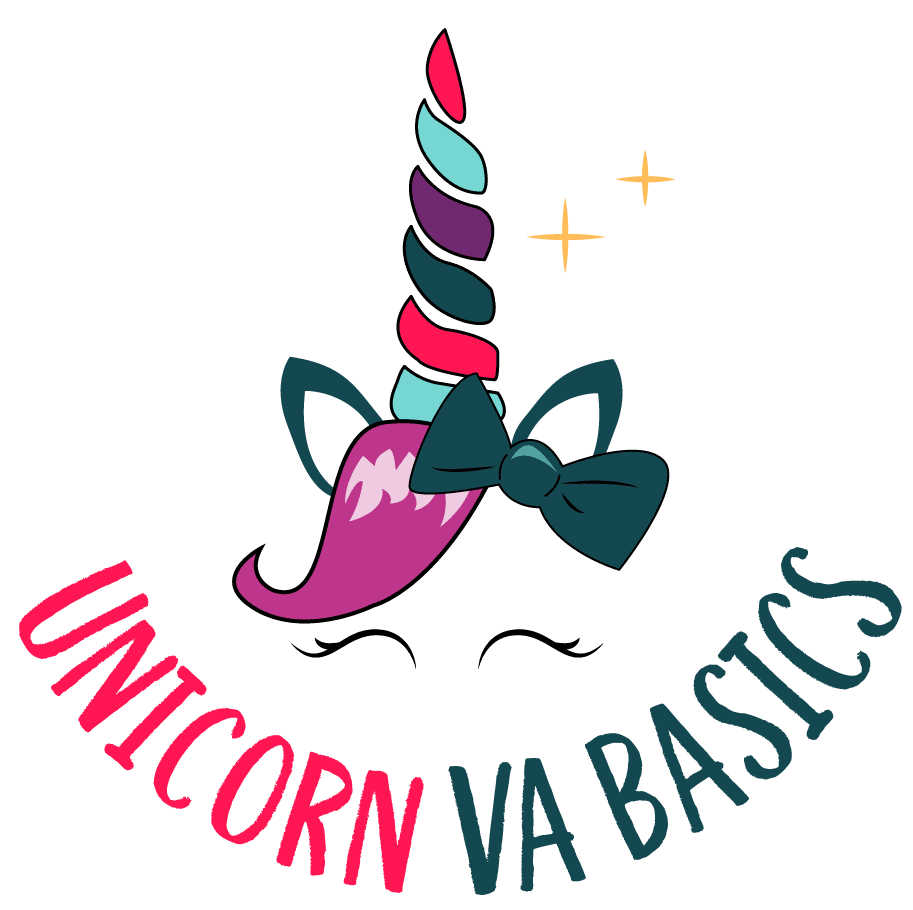 Unicorn VA Basics Coming Soon!
Know if it's right for you:
· You have been in business for at least six months
· You have a solid vision for what your VA biz is and where you want it to go
· You have had at least 3 clients
· You already know how to onboard clients and have your packages locked down.
Increase client retention & referral rates through communication.
Modules:
Finding Your Fit (Mindset & Soulmate Client Deep Dive)
Communication is Key (Onboarding & Setting Expectations)
Getting to Know Your Client (Building Trust & Anticipating Needs)
VA Musts (Segmenting Work & Tracking Needs)
Unicorn Musts (Investing & Recommending)
Scaling (Growing With Clients)
Case Studies:
Setting Boundaries
Firing Clients
Getting Referrals